In this whitepaper, Registered Dietitian Nutritionist Derek Timm describes the gut microflora and explains how Regular Girl's Sunfiber consumption helps support digestive health without excess gas or bloating by feeding the friendly bacteria in your gut.

Read More
Regular Girl in the News
The pandemic, your kids' report cards, shoulder pads coming back into style, there are plenty of reasons to be stressed these days. Thankfully, there are easy ways to help calm your mind and body, too.
Wellness
Give your body the boost it needs to feel more balanced, more vibrant, and more YOU! The Regular Girl Multivitamin was carefully formulated for women with the top-notch vitamins and minerals you need to thrive. 
Lifestyle
Treat yourself to a spa day – at home! Epsom salts, bath bombs, essential oil diffusers, and your favorite sheet masks are the perfect companions for a little R&R.
Try something new this winter! It can be a drag when it's dark and cold outside, but some outdoor physical activity can do great things to help stave off the winter blues. Snowshoeing, cross country skiing, and ice skating are all things on our to-try…
We tend to think of winter food as the rich, warm variety, but in-season fruits are bright, colorful, and delicious! Think about using any of these to add to a salad or top oatmeal
Virtual classes are a great way to expand your hobbies and connect with a passion. Learn more about cooking, crafting and more all from your own home!
Scoop vs. to-go packs? They each have their own set of benefits. To-go packs are great for keeping in your purse, but our original powder packs makes scooping into smoothies simple. Which is your favorite to keep around?
While taking time to reflect on your day can seem daunting, journaling can help to reduce stress over time. Plus, it's a chance to carve out some time for you!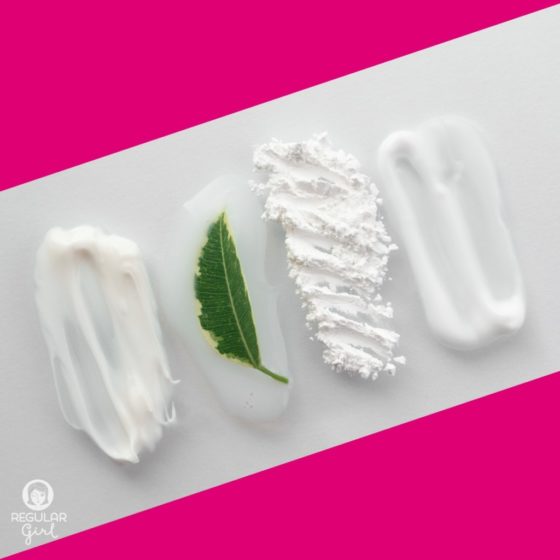 This time of year, we're all hoping to avoid itchy winter skin. Lotions, creams, balms, and ointments can help lock in moisture. Layer them in order of how thin or thick the texture is – starting with thinner lotions and finishing with thick balms.
Tempeh is nutrient-rich, vegan, and made from fermented soya beans. Those pursuing a plant-based diet, or simply those hoping to enjoy its natural prebiotics, can try it over rice or as a sub for a burger patty.
Let's check on your houseplants together! It's a great time to set watering reminders, give your plants some time with a humidifier, or simply open up the curtains for some extra sunshine. 
We love overnight oats for their simplicity and their deliciousness. We also love adding Regular Girl Cranberry for a punch of tartness and a boost of prebiotic fiber!
Happy holidays! These festive no-bake treats provide an extra boost of prebiotic fiber and probiotics – thanks to Regular Girl.
Whether you're on a run, running errands, or hiding the state of your grown-out haircut, our cute Regular Girl hat will be your go-to.
Recipes
Happy holidays! These festive no-bake treats provide an extra boost of prebiotic fiber and probiotics – thanks to Regular Girl.
Creamy hummus is full of vitamins, minerals, and fiber, which makes it a perfect healthy snack.
Smoothies are a great choice to start your day or end a workout. To ensure you're getting the biggest nutritional punch, follow these tips
Bring a little sunshine to your winter by adding in-season citrus to your morning smoothie! This green smoothie contains plenty of vitamin C, calcium, potassium, and fiber thanks to citrus, banana, and spinach.
Whether with a romantic Valentine's Day meal at home or a fun Galentine's get-together, you'll love these sweet pink Love Potion drinks!
Hydration is so important – especially in the morning. Start your day off right with this blended drink filled with hydrating ingredients and fiber:
Pumpkin purée helps add a kick of fiber (and color!) to this no-bake cheesecake recipe: Ingredients • 2 c. cold heavy cream • 2 8-oz packages cream cheese, at room temperature • 1⁄4 c. packed light brown sugar • 1 15-oz. can pumpkin pie filling…
This refreshing, zesty drink has a secret ingredient … find out what it is and get your fizz on with the recipe here:
This taste of Italy is a breeze to prepare and oh-so-good for you, too.
This fiber-filled dessert from Chef Gerard Viverito will please your taste buds and your tummy.
Yes, it is possible to make food that is good for you AND tastes delicious. You just need to have a few tricks up your sleeve. Regular Girl is honored to be part of Chef Gerard Viverito's toolbox of functional ingredients. Chef G, known as…
Turmeric Mango Lassi A lassi is a yogurt-based drink originating in India. Consumed to help cool the palate after a fiery curry, lassis are also perfect for a rich & creamy breakfast smoothie. Ingredients:  3/4 teaspoon ground turmeric, plus extra for garnish 2 teaspoons hot…
What is Your Poop Telling You?
Believe it or not, your poop is a window into your health. In everything from its shape and consistency to its smell and color, your poop is the best indicator of your gut health. It's time to listen to your poop, and we're here to help! There are seven common poop shapes. Some indicate superb digestive health; others, not so much. Download our stool chart to see what your poop is telling you. Your body will thank you.